Volunteers are the foundation of East Cooper Habitat.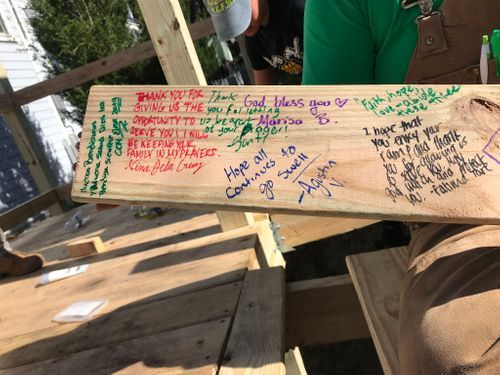 COVID-19 UPDATE: In an effort to keep our staff, volunteers and our customers healthy, our volunteer program at both the build sites and East Cooper Home Store are temporarily suspended until further notice in order to comply with current coronavirus (COVID-19) restrictions. Please check back regularly for updates. 
Without volunteers, our partner families would never be able to realize their dream of home ownership.  Volunteers are the backbone of East Cooper Habitat for Humanity's mission and we welcome you to our build sites, East Cooper Home Store and our administrative office.   Please click below to find a volunteer opportunity that is right for you.
If you are interested in volunteering with the East Cooper Home Store, please contact the store directly.  You can reach the Home Store staff at (843) 849-8002.
Thank you for playing an essential role an essential role in East Cooper Habitat for Humanity's mission to build homes, communities and hope.