Be a Groundbreaker.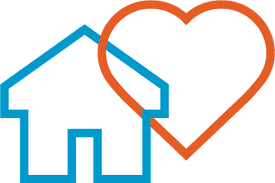 One of the biggest things we depend on as a nonprofit is consistency so that we can continue to help families. The typical influx of donations to East Cooper Habitat is seasonal, but the organization benefits immensely when you choose to support us year-round.
We are genuinely touched by our supporters who believe deeply enough in our vision to give on a regular basis. Their recurring contributions mean that our work continues, and more families can attain a safe, affordable place to call home.
The consistent support provided through the Groundbreakers Club allows East Cooper Habitat to plan ahead and pour more foundations, raise more walls, and welcome more families!
Your contribution will go farther to help more families East of the Cooper River. By becoming a recurring donor, you are helping us build strength and stability in partnership with families.

As a part of the Groundbreakers Club you will enjoy:
Hassle-free recurring donations
Automatic donation payment from your credit or debit card monthly
The knowledge that your donation is put to work immediately
An annual statement provided for tax purposes
The ability to change or suspend your donation at any time!
A welcome present
Invitations to home dedications
Annual Groundbreakers volunteer day at one of our build sites
Annual Groundbreakers donor appreciation breakfast
20% off one purchase at The East Cooper Home Store once a quarter!
Become a Groundbreaker today.